Are you looking for the ideal venues for private events in Westchester County NY? After all, your private events are cherished moments that deserve to be celebrated to the fullest. That's why you should look for an all-inclusive event venue offering the utmost privacy and a fun-filled ambiance for memorable event experiences. Coliseum ticks all these boxes. 
What Makes Coliseum an Ideal Event Venue for Private Events?
Rejuvenating Party Ambiance 
When looking for party venues, all you want is a fun-filled, rejuvenating ambiance. Coliseum has experience of hosting over hundreds of private events and holiday parties successfully in Westchester NY. Including several illuminated dance platforms, up-to-the-minute AV, exemplary lighting, and an advanced sound system, Coliseum stands out as a one-stop private event space in Westchester County NY.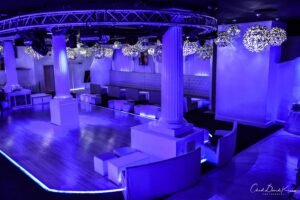 Whether you want to host sweet 16s, bar and bat mitzvahs, weddings, live musical acts or entertainment, fundraisers as well as corporate events in White Plains, Coliseum will make sure to host an event that will create wonderful memories.
Customized Culinary Experience
The culinary experience is significant for private events. The food menu for your private event should be fully custom-made according to your preferences. If you want a customized culinary experience, you should look no further than Coliseum. 
Our event planning team will discuss about the event with you and we have full-time kitchen staff available to prepare finger-licking appetizers, entrees, and desserts, for tasting. You can choose your favorites from the provided tasting menu and the same will be served to the guests at the event. That means, your food menu will be fully custom-made as per your choice and preference.
Celebrate Your Private Event at Coliseum in Westchester NY 
Avoid all the hassles of planning your private event. 

Get Boss premier-sound system for enormous entertainment and enjoyment. 

Take advantage of the intelligent lighting system, high-definition eight-foot projection screens and audio/video effects, and much more. 

A wide range of lounge furniture and table arrangements are available to choose from best matching your private event requirements. 

Avail complete assistance throughout the event planning process. 

Feel free to choose amicable, professional party organizers for planning your private party. 
Bottom Line –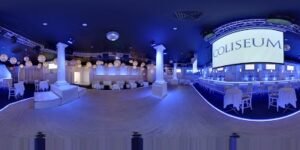 If you're looking for the ideal venue for private events in Westchester County NY, Coliseum White Plains is the right choice. With Coliseum, you can be assured of getting a private party venue that will help you wonderful beautiful memories for your guests to treasure for years to come. Don't hesitate to contact us today and let us help you learn more about our private event facilities. 
So why wait? Please call Dan at 1-914-557-3401 and schedule an appointment to host your dream private event in Westchester County at Coliseum!